The sales funnel is dead!
Yep, you read that correctly. The sales funnel is dead and has been replaced with something far more sophisticated – a world of behavioural and contextual targeting that puts personalization first. In a sense, we now have a sales blob.
If you have read our blog post on B2B vs B2C sales funnel, you may have noticed the quotes around "funnel" in the last section.  The idea here is that the traditional concept of using a funnel to describe the sales process is no longer a working analogy. With the emergence of technology and social media, more and more business transactions are moving from the traditional brick and mortar set-up towards the web… as well as anywhere in between. This means that any kind of funnel shaped journey has turned into a messy blob of inter-channel touch points, micro/macro conversions, etc. We have seen this trend become almost omnipresent in the B2C model (i.e Amazon and Tao Bao) – however, the switch has also spread to B2B transactions.
In an article, Jared Dodson of Leanati pointed out that, "the new sales funnel is not a funnel at all; it is a complex web of individual buyers paths intersecting at various sales and marketing touch points."
In the past, customers relied on sales representatives for information about a company and what it offered. As one could expect, sales representatives, working mostly on commission, were largely incentivized to peddle their products despite the consequences.
These days, with the Internet, modern customers are equipped with tons of unbiased knowledge (or at least biased in a widely distributed number of directions), and are more able make an informed purchase decision. But, because of this advancement in technology, the idea of the traditional sales pitch is no longer effective. 90% of B2B buyers say that online content has a moderate to major effect on their purchasing decisions. Furthermore, B2B buyers are typically 56% through with their buying decision before they actually reach out to the vendor. In other words, buyers are more than half way through their decision making process before giving companies the opportunity to sell themselves!
So, what does this all mean?
Digital + Personal = #Winning
If you need a place to invest your money, it is in digital marketing and content personalization. By targeting customers with content that is highly relevant and empathetic to their decision process, you are taking back control of the 56% that was slipping out of your fingers as things moved online. B2C businesses have already figured this out: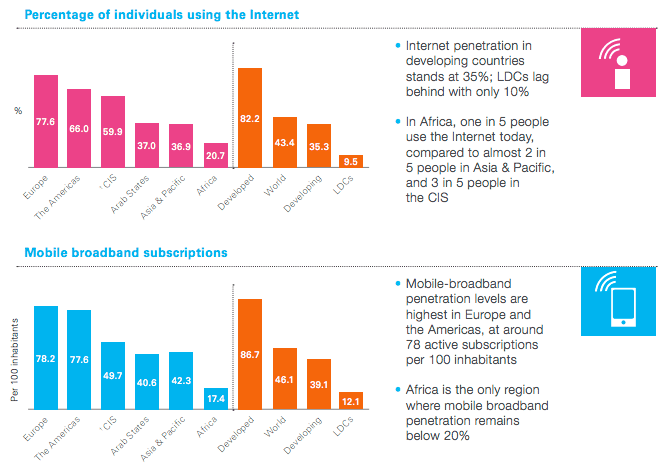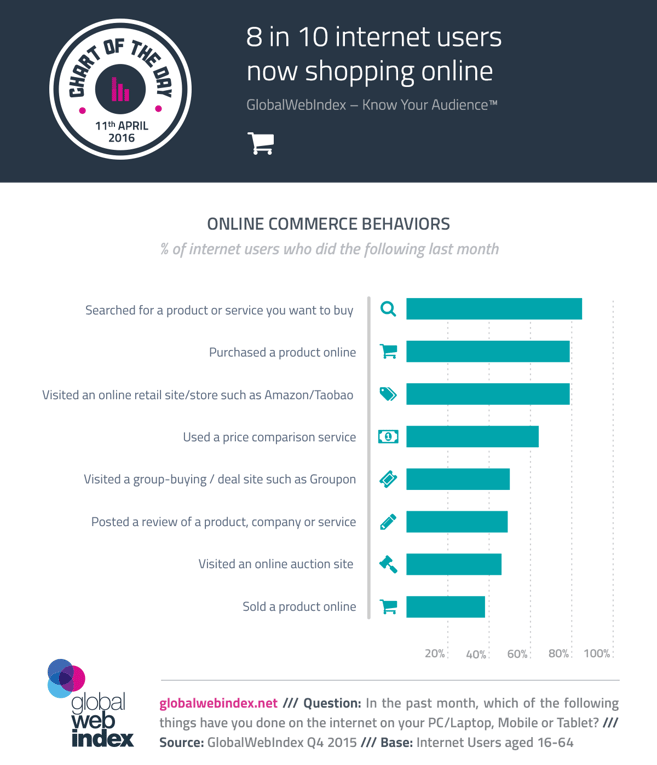 According to the Global Web Index, as of 2015, 43% of the world's population has access to the Internet. Out of that 3.12 billion, 80% of Internet users engage in e-commerce, we are looking at 2.49 BILLION customers for e-commerces around the world. Now, let's say you're in B2C, you hope to target about 1% of these customers and you spend about 30min with a prospect to sell one product. Going through 1% of 2.49B would take you about 6000 years. Unless you have a giant sales force, or a lot of time + you're Keanu Reeves, the math just doesn't work out.
Having a strong online presence allows you to target many people at once, requiring only the initial time investment to set up. In addition, personalizing each visitor's experience according to their demographic, past behaviours, etc. allows you to bring their online experience as close as possible as what you would  do if you did have those 6000 years to chat with them in person. On the down side, this efficiency requires a deep understanding of the journey that customers take online – as we said, it's no longer a funnel but more like a blob. Going back to B2B, it becomes particularly important to recognize what each visitor is yearning for. But how?
How does one optimize this new breed of digital sales non-funnel blob thing?
For B2B, this is where it gets tricky. Nearly 75% of B2B corporate buyers say that buying from a website is more convenient than buying from a sales representative.  Further, 93% say that they prefer buying online rather than from a salesperson when they've decided what to buy. Yet, at the same time, Inc.com reported that corporate buyers also want to have real human being involved within the buying process. This is because the average transaction size can get very large, often into the millions, which needs the comfort provided from a face to face meeting to close a sale. Thus the paradox is in how does one build a relationship and form trust via a faceless and emotionless medium like the Internet ?
The answer is, content personalization. You can use the Internet to facilitate the buyer along the "funnel" until they reach the sales representative.
Make use of content personalization on your web page:

 

Facts:

The brand's web page is the most widely used platform that Internet users refer to when they want to find information about a brand.

With 94% of B2B buyers wanted suppliers to make their web page more like B2C's (i.e. personalized).
What you should do:

By analyzing and

segmenting customers needs by referral paths, search terms, conversion rates, industries, geographies, etc., companies can customize their user experience with personalized landing pages, messaging, pathways, offers, etc.

What you can expect: Companies have achieved 5-15% revenue improvements by setting up a test-and-learn platform to optimize digital marketing based on funnel conversion performance.


Knowledgeable sales representative:

Facts:

"Corporate buyers do NOT want to work with salespeople who give sales pitches … [they] want salespeople who help them make better decisions and make buying online

even more convenient

."- Inc.com. 1 in 3 corporate buyers prefer to do their own research and purchase online, however, they also want to have the support of a sales representative if they want to discuss any issues.
What you should do:

The key here is: you need to engage your customer instead of persuading your customer. As a sales representative, you need to show your modern buyer that you are someone who understand

them

and

their

industry problems, and who know where they are in the buying process to give them the best experience.

What you can expect:

According to the 2015 Harris Poll, 95% of corporate buyers said that they are more likely to respond to personalized outreach.
To end this article, I just want to remind everyone that regardless of whether you go digital or stay traditional with your sales funnel, be it B2B or B2C, at the end of the day, it is always about the customer! It is important for the customer to know who you are, but it is even more important to show the customer that you also know who they are. Show them that you understand their needs and concerns, and that you are here to help them improve their lives